The Ultimate Hair Extensions Review:
Make sure you or any of your friends read this before you buy hair extensions online or even more so at a salon.
Unfortunately the hair extensions industry is a multi-billion dollar empire that wants to convince us regular girls that we need to spend thousands of dollars to look like Jessica Simpson or Latin goddess from some Telenovela.
The main issue is misinformation and my goal is to set the record straight and educate you on the pros and cons of the several style and many companies out there. This is designed to be a little more in depth review of the main hair extensions available online and in salons.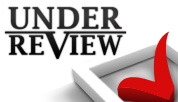 I think we need to break down the hair extensions review into groups.
The five groups we will discuss are as follows:
Bonded Hair Extensions
Internet Marketing Hair Extensions
Pre-Tipped Hair Extensions
Clip on Hair Extensions
Seamless Hair Extensions.
Bonded Hair Extensions are the high end, very expensive, salon only hair extensions that the stylists will up sell you on. Make sure you do not buy into the hype or it will bite you in the purse!
Great Lengths Hair Extensions is the king or queen of overpriced hair extensions. There website does not sell to the public and in fact you must be a stylist go to an expensive seminar on how to apply them because they are so difficult and time consuming. It is also because if you do them wrong you can really damage someone's hair. In addition, you must buy thousands of dollars of hair extensions at a time and pick the colors up front. The problem with all of the salon brands is that they cannot be colored so stylists are forced to push their inventory on their clients.
So/Cap Hair Extensionsare #2 in this billion dollar market. Just like Great Lengths in all of the above comments. I will add some more details about how long the process takes and also how long it takes to remove these hair extensions. The entire salon bonded hair extensions review group are purchased in bundles. These bundles are 3-10 times as expensive as other products for the same quality hair. They will lie and say this and that to justify the costs but it is not true. Take a sample of a truly seamless hair extension into a salon and compare them yourself. One other major issue is the way bonded hair extensions are applied using hot tools for hours and hours and when it is done you have hundreds of little clumps in your hair. What they don't tell you is the weight of these lumps and the problems that will occur if you over use them.
donna bella">Donna Bella hair extensions review also has a fusion or bonded product that gives you the tools but I must agree with the stylists on this one, that doing heated bonded hair extensions is best left to the professionals. It is not easy and takes more than a few hours to apply them depending on the number of bundles you purchase.
There are many companies that have some sort of Clip on Hair Extensions Review.
Hairuwear.com hair extensions are actually owned by Great Length Hair Extensions Review and partnered with Jessica Simpson and Raquel Welch offer one of the poorest quality hair extensions available. Most of the products are synthetics and please, whatever you do; get quality hair extensions just don't pay thousands of dollars for them. The 100% human hair extensions review they sell are very poor quality and generally sold in kits though endorsements of movie stars like Jessica Simpson.
There are a number of manufacturers of Clip on Hair extension kits on the market. The best one I found is also the manufacturer for the best seamless hair extensions review or tape in hair extensions review. Simply Extensions review has a unique micro clip on hair extensions review. The clips are tiny, and they create no weft after application. I really could not find much negative about them except that they could have more colors, and the manufacturer replied they are working on many more colors right now. Many of the other clip on hair extensions companies have these big clips that leave a weft.
The last and my personal favorite are Seamless hair extensions also known as tape in hair extensions review. Simply Extensions once again has a unique version of this. They have purely seamless hair extensions that are individual hairs applied to a special tape that is 3 inches wide. The packages come in strips of 5 seamless hair extensions review and the kit has everything from extra tape, to the remover and an instructional DVD. The other brands of seamless hair extensions where glue hair glue meaning they sandwich the hair between the head then glue then the hair extension then more glue then real hair. The Simply Extensions Seamless Hair Extension version is different. The strips are basically invisible. They lie completely flat on the head so you cannot see or even feel the hair extensions. Up to 3 packages can be used for extra hair and real full look and the price is very reasonable. My friend applied mine in under 30 minutes the first time and it lasted for almost 4 months.
There is a lot of information in this hair extensions review to digest.
My last advice to the women who have been brainwashed to believe they need the bonded super expensive hair extensions for thousands of dollars is try out the new stuff it is easy to remove if you don't like it and just might find out just like I did, that they are amazing and you can take that extra money and go shopping for shoes just like I did.
Feel Free to contact me for any questions or comments about the hair extensions review and we love before and after pictures!