FAQ Hair Extensions Review Blog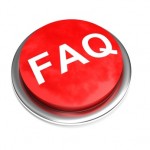 If you have other FAQ questions about hair extensions that you would like to be answered.
Please click here to go to contact us page where you can write the FAQ question about Where To Buy Hair Extensions.
The following are many hair extensions FAQs that we have been asked over the years.
What exactly are hair extensions?
This is adding hair to your own hair by means of fusion (strand by strand), weaving, braiding, bonding, seamless, clips and more. There are many variations to all of these techniques and stylists call these by different names. I will be educating you on the most popular terms. Extensions are usually applied by a stylist but many customers are doing this at home. Human hair extensions can be cut, curled and styled. Each one of these techniques has strengths and weaknesses see hair extension comparison for more info.
What is the best hair extension style?
In the hair extensions comparison page we discuss the four most famous hair extensions companies on the market today. Each one specializes in a different style of hair extensions. There is a huge difference with say a great lengths bonded hair extension and a clip on hair extensions. One is very expensive and takes many hours to apply and take off. The other can by semi-permanent or used on special nights for years. Either way read the review and give it a try. Please leave a comment and a testimonial for what worked for you.
What is Remi Cuticle hair?
Talk about luxury! The remi cuticle hair is the top level of A+ of hairs. Each hair is hand picked strand by strand in the correct direction to last longer and be tangle free. The end of top side of the hair is wefted in some fashion to help eliminate in the shedding.
How are hair extensions applied?
For most types of hair extension you will need a few hours and professional hair dresser to apply the hair extensions. The two exceptions to this are clip on hair extensions and seamless hair extensions that can be applied with the help of a friend.
How can you apply weaving hair extensions?
The key to apply weaving hair extensions is creating a corn row or track around the head. It also needs to be as close to the scalp as possible and the hair extensions are sewn directly into the tracks. The real hair is then laid over the tracks for a natural look.
How are Bonding hair extension applied?
Recently some glue in hair extensions companies have been saying they are bonded hair extension the truth is that they are glue in hair extensions. The real bonded hair extensions are the very expensive older type keratin great lengths hair extension that cost thousands of dollars and many hours to apply.
How does one apply clip in hair extensions?
Clip in hair extensions are rapidly growing in popularity. They are very affordable for hair extensions and they can easily be applied by a friend or even by oneself with a little practice. They tend to be temporary so many women take them out and put them back on as they see fir. Doing it this way can last for years.
What is the process for applying seamless or tape hair extensions?
With seamless hair extensions we have seen a huge difference in quality. There are some made with poor quality hair that last for a few days. There are others that are quite remarkable in that they last for months, cannot be seen or felt and can be applied by oneself or with a friend. The cost is very affordable and they cause no damage to your hair!
This is my first time, what should I do?
Choose whether you want to apply them yourself or have a professional put them in. Choose the color that matches your own hair, a length and curl pattern. There are 3 methods that can be done by your self, clip on hair extensions, glue in hair extensions and seamless hair extensions. This also depends on how skilled you are doing your own hair. You may want help from a friend. All other methods need a professional or someone who is skilled with this. You may also take your new hair to an extensionist to have hair added. The most important part of hair extensions is the right hair. By purchasing the hair yourself, you are in charge of this very important decision and will save money.
What is the best color for me?
Choosing the best color can be tricky. We recommend choosing a color that matches your hair from the middle to the ends. The key is the blending of your hair on the bottom part with your hair extensions. Many companies sell color rings so that you can match it to your hair.
How many hair extensions bundles do I need?
Each person is different depending on how thick the hair is wanted, where it is being placed, head size, how it is being applied, styled or cut etc. Since we cannot do a face to face consultation this is a guide only. If possible see a professional for guidance.
How much hair do I need for Seamless hair extensions?
We recommend 1 – 2 packages for thin to medium of hair. For medium to thin hair we recommend 2-3 packages. For fuller hair that wants extra length or some color 1-2 packages. For some extra color or for someone with a full head of hair already we would recommend 1-2 bundles or packages of seamless or tape hair extensions. For someone with thinner hair we would recommend 2-3 bundles or packages of seamless or tape hair extensions.
What is a weft?
A weft hair extension is a group of strands of hair that is sown together along one edge to make a hair line.
Will hair extensions damage my hair?
If your hair extensions have been proper applied and properly taken out there should be little damage. They say that bonded or glue in hair extensions tend to damage the hair a bit and you will lose a little bit of hair upon removal.
Can I brush, curl blow dry and wash my hair extensions?
Absolutely! This is your new hair. Curl it and have fun. Though you can wash everyday you will find that your extensions hair will stay clean and curled for days. Wake up too late this morning? No problem. Your hair still looks great! This does not apply to all hair curl patterns. Deep wave and very curly textures you may not want to brush out or it can get frizzy. This hair let air dry, use a wide tooth comb if you choose and scrunch. Please note hair will dry out sooner when using blow dryers and hot implements. Air drying is a great idea.
How do I wash my hair extensions?
We recommend washing your hair in one direction, from the top down. Try not to wash the hair in a upside down fashion and make to check with the style of hair extension you use to see if any particular shampoo or conditioner should or should not be used with that hair extension.
Can I color or perm the extension hair?
The great thing about our human hair is it comes with the perm in it and you can choose your color. Because the hair has been processed and sterilized we do not advise doing any more chemical treatments on it as it can easily be ruined or not come out the color you want. If you do decide to it is best to use a semi permanent color or color conditioner and not peroxide.
What about coloring my own hair?
Yes you can color your real natural hair. Just make sure to be extra careful with the hair extensions as they tend to grab color very quickly.
What are the best hair extensions hair products to use?
Just about every hair extensions company will give you a list of recommended products to use with their hair extensions. The main thing to be careful of is anything that is designed for oily hair or a stripper as it can damage the hair extensions and leave it dangerously fry.
Are there any issues with swimming and hair extensions?
Yes you can go swimming in a pool or hot tub, but not the ocean. Juts make sure to wash your hair as soon as you get out. Also try not to braid your hair when you swim. Put a little bit of spray in conditioner on after you are done swimming.
Can anyone notice that I am wearing hair extensions?
If the application is done properly and right color is used and the curl pattern is correct it is nearly impossible to tell. The only way some can guess you have them is because your hair is so amazingly beautiful they just assume you must have some extensions otherwise how could you have so much beautiful hair.
How long should I expect my hair extensions to last?
Glamour Hair sells the longest lasting best Remi hair on the market. We love hair extensions and wear them ourselves. We want the most beautiful quality longest lasting hair that money can buy. We want to look beautiful and don't want anyone knowing we are wearing extensions. No frizzy dried out hair for us or our customers!:)
CLIP ON HAIR EXTENSIONS
What are the best colors of clip on hair extensions?
Most hair extensions companies provide color charts and sell color rings for each brand so you can choose the perfect color for you. When choosing a color choose a shade that matches your own hair or slightly lighter. Match the middle and ends of your hair and not the new outgrowth. *Colors may be represented differently on different computer monitors. You can also go to a salon and see for yourself what works and go back online to by it for yourself at a serious discount.
What are better, straight or wavy hair extensions?
It depends on what you do with your hair. If it is typically straight then keep it that way. If you like to change it we recommend wavy as it can be worn straight or curled.
How many hair extension bundles do I need?
For the most part you will want either the 2 package hair extension kit or the 3 package hair extensions kit. It depends on how full you wan the look. We also recommend getting one package with the color you like in your highlights or low lights.
Are extensions hard to put in?
Easy to apply extensions are do it yourself and fun to apply. At first you may need a little help but in no time you will be putting your hair in and out in minutes. The clips are very secure and easy to put in. You do not have to be a stylist and can do this in the privacy of your own home. Each brand comes with easy instructions showing how to apply the hair. You can view our videos to see how to apply them.
Can hair extensions damage my hair?
No they will not! They cause the least possible damage to any of the other products as they use no chemicals just a simple clip!
What is the best way to care for my hair extensions?
Almost all hair extensions companies will give you detailed instructions for hair care products they recommend. The main thing is to use mild shampoo for dry hair. Make sure to stay away from anti oil products. Use a leave in detangler or glossifier. Use only low settings on curling irons and blow dryers.
Is it possible for me to add color to my hair extensions with out damaging them?
We do not recommend coloring your clip on hair extensions. If you want some color buy more clip on hair extensions to create the look you want.
How should I brush my hair with the hair extensions in?
Yes, brush them lightly and carefully so they are not pulled out of place once you have applied them.
I can where my hair extensions to bed right?
Clip on hair extensions can last for years. We recommend taking them out before sleep so they last longer. You can sleep in them if you must.
How should I cut my hair extensions after application?
We recommend a good trim after the application of the hair extensions.
What type of hair products can I use on my hair extensions?
Use products for dry hair. Avoid products for oily or normal hair or clarifiers. Use a mild shampoo, conditioner and leave in detangler. Use detanglers and glossifers lightly.
Will I have an issue with applying hair extensions if my hair is curly?
There are really only two types of clip on hair extensions styles; straight clip on hair extensions and wavy clip on hair extensions. If you have curly hair we recommend straightening your hair first.
Will hair extensions work with real thin hair?
The answer is yes, just make sure there is enough hair to be able to lie of the top of the clip on hair extensions. If the hair is that thin we do not recommend it. You can also backcomb your real hair and use some hair spray and that should really help hide the clip on hair extensions.
Can you do lowlights and highlights to clip in hair extensions?
Yes, this is also a great way to save your hair from the damage coloring can do. Choose 1 set of clip on hair extensions to match your base color and choose 1 set in a shade lighter for highlights or darker for low lights. Clip on the hair extensions with them by alternating the colors.