All About Hair Extensions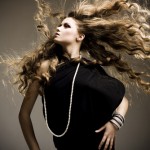 Welcome to the ultimate hair extension review blog! My name is Claudia and I have been in love with long, gorgeous hair since I was a child. My goal is to share with you information on the different types of hair extensions and the best place to buy hair extensions online.
I am originally from Bolivia in the heart of South America and came the US when I was just 18. I was ambitious and new that I wanted more for my life than humble Bolivia could offer me.
I first found out about hair extensions when I moved to California all those years ago.
I asked my friends about these California girls with so much beautiful blond hair. It seemed amazing how they could have so much lovely hair. One of my best friends took me to a famous salon in Beverly Hills and showed me the original versions of Great Lengths hair extensions. She also showed me the price. It was crazy expensive! I was lucky in that a girl was getting them done while I was there and I was able to watch the process.
It took me a year to save up enough money to get my first great lengths hair extensions.
They sold me how great this hair was compared to every other type of hair extensions and back then there was not much competition and I really wanted them.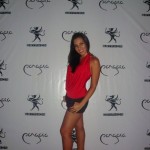 Since then I have tried a number of different brands and styles of hair extensions. The goal of this blog is to help inform you of the pros and cons of hair extensions and to give you an idea of costs and the real truth about my years of experience with hair extensions.
If you have any questions about hair extensions feel free to contact me.