"What are the best hair extensions?" is the most common question I get asked.
As I became an expert with hair extensions and especially the pros and cons of hair extensions and many different companies like Great Lengths and Simply Extensions out there on the market, I was able to share the experiences with you.
My goal is simple, to give you the best advice possible for you to pick the best hair extensions for you.
There are different features and benefits for each type and style of hair extensions. Some of us have very different economic lifestyles and money and hours may not matter. For the reader that wants unbelievable, beautiful ,long luscious hair that is easy to apply, and remove with no damage I would check out the hair extensions compared page.
I have tried the supposed very best hair extensions on the market and can tell it is not true.
There is better hair, much more affordable hair extensions and plenty of different do it yourself hair extensions available in these awesome hair extension kits that are easy to use.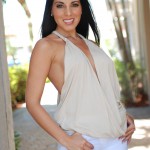 If you have any question or feedback about the best hair extensions for you, please email me,
Sincerely,
Claudia Monasterio